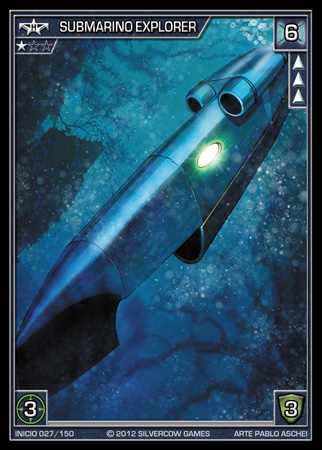 El Submarino Explorer es la carta humana número 27 de la colección Inicio. Su ilustración fué hecha por Pablo Aschei. Es una carta Unidad.
Descripción
Edit
Este submarino puede alcanzar altas velocidades en aguas poco profundas, y sumergirse en los abismos soportando elevadas presiones sobre su coraza.
Ad blocker interference detected!
Wikia is a free-to-use site that makes money from advertising. We have a modified experience for viewers using ad blockers

Wikia is not accessible if you've made further modifications. Remove the custom ad blocker rule(s) and the page will load as expected.